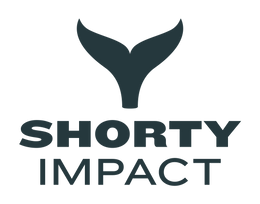 BRAND FILM SERIES FOR IBM AUTOMATION: SIX DEGREES OF AUTOMATION
CHALLENGE
Amplify IBM's thought leadership in their newly launched automation business unit and drive demand gen for ibm.com/automation. In our research, we learned that our target audience had no understanding of automation, where they should begin in the automation journey, and how it could be implemented in their business.
SOLUTION
Borrowing from a well-known and understood social construct, Six Degrees of Separation, which posits that we are all six or fewer social connections from one other, we created a brand film series Six Degrees of Automation to share how automation will directly and indirectly impact our lives. With live interviews hosted by IBM Automation experts, re-enactments of customer interactions, and stunning visual effects, this film series shows how automation connects business processes and demonstrates the positive ripple effects for customers, employees, and society.  
Directed by Chris Cannuciari, who also directed the more well-known Netflix film, Banking on Bitcoin.
6 DEGREES OF AUTOMATION EPISODE 1: BANKING / HOW WILL A PARKING LOT TRANSFORM THE BANKING INDUSTRY?
6 DEGREES OF AUTOMATION EPISODE 2: INSURANCE / HOW CAN A DRONE LOWER INSURANCE PREMIUMS?
RESULTS
VTR: 17.45% more than Condé Nast benchmark
VCR: 7.15% more than Condé Nast benchmark
AVG % watched: 28.22% more than Condé Nast benchmark
Over 300k video views, 450% above predicted views.
6 DEGREES OF AUTOMATION EPISODE 3: RETAIL / HOW DOES A RAINSTORM IMPACT A GRANOLA BAR?
JOIN OUR COMMUNITY
Get the VIP Far From Timid experience with special offers, news, and stories for culture, brand, and design addicts like you!